If you have come to this page through a frame, Click Here To Break Out Of It.
*whispering* Here's a website that you may visit if you are of legal age. *s*


<!- The following HTML should support both Netscape and Internet Explorer for playing midis on a web page. I put it into a table format to have a border around the player. ->
My thanks to VoyagerCC who sent the music on this page to me
through the courtesy of Web Thumper's MIDI Pages.
<!- End of HTML coding for playing midis -->
Purity Test Score Results!
Here are the results of the The Unisex Omnisexual Purity Test (a.k.a. the WWW Purity Test)--Version 4.0W (500) that have been reported to me so far as of today, Saturday, April 25, 1998. *giggle* Please remember that the test was given for entertainment purposes only! If you would like to take the test and have your name included in this list, please e-mail me (Cinnaminn) your name/handle along with your test score and I will be more than happy to include it here in the list! The scores on this page are arranged by me in the ranking from the highest to the lowest scores (left to right in the new table I made!) and alphabetized by name in the cases where there were ties in the scoring. Please remember that according to the website where the test is located, the average score is 64% if that will make you feel any better about your score.... *s* And just in case you were wondering, I am NOT....repeat NOT.... the writer of the test or connected to it in any way other than providing it as a link on my web page and posting the scores of friends here......as far as I know K. Scott Rowe was the person who adapted this version of the Purity Test and you may read about the history of the purity test here.
Please click here to begin taking the WWW Purity Test
[Back to the top!] [Back to Page 1] [Take Me to Page 3!]

Thought of the day....

If I could take all your troubles
I would toss them in the Sea,
But all these things I'm finding,
Are impossible for me
I cannot build a mountain,
Or catch a Rainbow fair
but let me be what I know best,
A friend that is always there,


-- Author Unknown

Some Info:
[VT=Virtual Time]
[RT=Real Time]


~*~


Thank You for
supporting the
Mystical Place
at the site fights!
Name/Handle
Purity
ulfr
97%
Black Blood
95%
Dubird
94%
Mickel
93%
sweet simplicity
93%
Iseult
91%
FireDrake
89%
Dreamer
87%
angelina
84%
Harpoon
82% [RT]
63% [VT]
roguette
80%
~Summer Storme~
80%
Cyric
78%
Ariel
76%
ThrustMaster
76%
Kindered
75%
Entity
74% [VT]
52% [RT]
Baron Otto
73%
Garrett Jaxx
73%
Angel
72%
Jules
72%
~Dark Wolf~
71%
Farmers Son
71%
MA
71%
Cilli
70%
rv
70%
albert
69%
DarK AngeL Of AbsolutioN
69%
RAN
69%
Cassiopeia
68%
~Kiana~
68%
Rain Dancer
67%
airdoc
66%
hope
65%
KnyteStorme
65%
Aegis
64%
Calvin
63%
champ
62%
angy~~S*U~~
61%
lionheart
61%
tame Me
61%
Name/Handle
Purity
tRuEfLuKe
61%
Sir U
60%
Elf
60%
Black Panther
59%
jackhammer
58%
ME3
58%
Tieron
58%
Zipp
58%
Demen
57%
night nurse
57%
Cinnaminn
56%
Hot Rod
56%
Katie
56%
Countess Lili
55%
tristan
55%
Darc Knight
52%
~Rock
50%
alia
48%
BumbleBee!
48% [RT]
41% [VT]
~opal*essence~
48% [VT]
48% [RT]
~love~ of Gethsemane
47%
Lady Sapphire
47%
Anonymous
46%
Clav
46%
~*destinee*~
46%
Fantassia
46%
VoyagerCC
46%
Mistress Nurse
45%
Master Love
44%
Temptation
43%
Child of the Stars
41%
MsNik
41%
Romani Queen
41%
Willow
41%
Bulldog
38%
Anais
37%
Shaaman
32%
~golden bear~
29%
Raphael
28%
Dexter
20%
Willow Pillow
19%
Thought of the day....

F is for faith and loyalty;
R is for richness and beauty;
I is for interest and sensitivity;
E is for ever and ever ;
N is for nourishment through laughter;
D is for the delight I feel when you are around.


.....Thank you for your friendship.




-- Author Unknown

Some Info:
[VT=Virtual Time]
[RT=Real Time]


~*~


Thank You for
supporting the
Mystical Place
at the site fights!
[Back to the top!] [Back to Page 1] [Take Me to Page 3!]

If you would like some buttons like the ones I have on this web page, then I would suggest you visit Ender Design: Realm Graphics as well as The Graphic Station which is where most of my buttons came from. *s* THANK YOU, Ender and the Graphic Station!!!! And thanks to Tripod for the free storage space for my webpages! *s*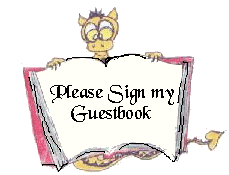 The adorable dragon guestbook graphic was thoughtfully provided by DMentia, Indeed!.
You can also READ my guestbook here if you would like *s*

Thanks so much for stopping on in for a little visit! Feel free to stop on in any time! *s*

Click on my button below that I got from jackhammer to visit my homepage!!!! *g*



[Back to the top!] [Back to Page 1] [Take Me to Page 3!]

This document was created by Cinnaminn using FlexED.