to Cinnaminn's Christmas Corner!

Hello! *warm smiles* I'm so glad that you could stop by for a visit!
I've got a very special Christmas card that I created just for you!
I also have some great Christmas links
that I hope you will enjoy! *s*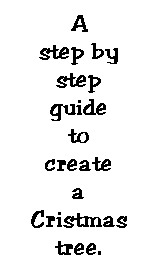 (Please click on the Christmas tree above to view your Christmas card! *s*)

Introducing my adopted pixie, Cinn.......... *S*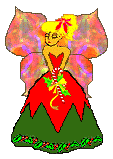 If you want to adopt a Pixie of your own, please click on the wreath next to Cinn.
It will take you to a wonderful Christmas website called The Enchanted Hollow.
Do NOT copy or "pixienap" my pixie from my page!!! Please go and adopt your own!!!!!
The Enchanted Hollow has pixies available for adoption only until December 31, 1997!


Cinnaminn's Guestbook and PageCounter!

Please sign my

here so I'll know that you stopped by for a visit. *warm smile*
Please feel free to read my Guestbook!
You can get a FREE guestbook for your web pages by clicking on the little button below!



Please don't forget to sign my guestbook before you go to another website!




from Cheryl, Mike, Heather, Michael, and Melissa!!!!



Roll the dice for a random link or add your site to the random link database.


Created 13 December 1997 by Cinnaminn!!! *g*
Updated as of 22 December 1997! *s*

This web page was created with the help of FlexED !