Here are some Polaroid pictures taken from Fantassia's RT Party Weekend!
Please remember that these pictures were taken with a Polaroid camera!!!
The focus is not the best but I should be getting some better pictures scanned and put up soon. *smile*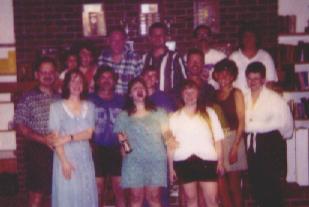 Back row: (from left to right)
Cinnaminn holding Mikayla, MARQUIS DE SADE, Sir Wonders, Bulldog, MA
Middle row:
~Rock, VoyagerCC, Webmaster, Willow, ~spring rain~, Anais
Front row:
chloe, Fantassia (holding a bottle), and ~opal*essence~.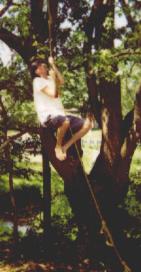 Lord Nikkon climbing the rope on the tree at Anais and Tieron's place.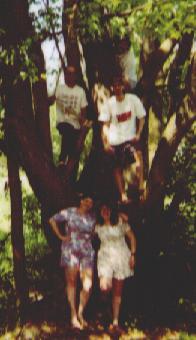 Tieron, VoyagerCC, and Lord Nikkon up in the tree with Anais and Cinnaminn standing in front of the tree.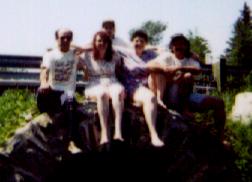 Tieron, Cinnaminn, Anais, VoyagerCC with Lord Nikkon in the back.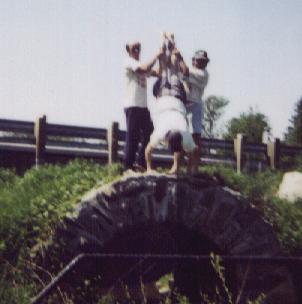 Tieron and VoyagerCC threatening to throw Lord Nikkon off the bridge! *L*