Best viewed with Netscape 3.0+ or IE4.0+ with browser fully maximized (800x600) & 32-bit True Color setting.

Turn OFF music.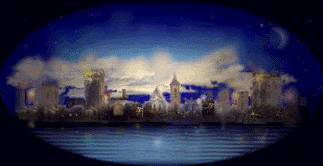 above animated graphic copyrighted by Kitty's PageWorks


Hi! *warm smile* My name is Cheryl but I think I'm better known online by my chat handle as "Cinnaminn." *L* When I'm online, you can usually find me hanging around some place in my favorite chat site - Fantassia's Palace!!! Fantassia's Palace has been my VT home ever since I first walked into it sometimes around the first part of '96. Sometimes, I'm simply "lurking/hiding" in the shadows of one of the rooms there while working on one of my little projects or dealing with one of life's little RTI's (Real Time Interruption/Interference). So if you are looking to find me online, Fantassia's Palace is a good place to start! *grin* It's also a great place to relax, have some fun and chat with people from all over the world.

Now just in case you want to know a little more about me, I'm married to a sometimes wonderful and great guy named Mike. We've been married for almost 16 years now. *S* We live in the lower southwestern part of Michigan in the United States with our 3 kids....Heather (a.k.a. "TazDevil" - age 21), Michael (a.k.a. "RavenWolf" - age 15), and Melissa (a.k.a. "Two-Bits" - age 12)....plus our "adopted" daughter Erin (age 21) along with 2 dogs and 1 cat....Alex - our Australian Cattle dog; Congo - Michael's Pekingese; and Prince - Melissa's cat. I'm 42 years old/young, 5' 5" tall/short?!?! (depending on how you look at it, I guess. *L*), with hazel eyes and dark brown hair that's been changed to have a reddish tint to it since I like it better that way. *grin* (And if you're looking for a pic of me, try clicking on the link above for my handle! *L* I do have some other pics that I may be putting up here later!)

Some of my hobbies include the following: reading all kinds of books, designing web pages, crafts (knitting, crocheting, cross-stitch, plastic canvas, etc.), and working on our family's genealogy. If you are looking for genealogy sites and links, I highly recommend that you check out the US GenWeb Project which can lead you all over the world almost without you ever leaving home. You might also like to check out KEHSM (Klyne Esopus Historical Society Museum) to see if their database contains the surnames of some of your ancestors.

I enjoy chatting online with my friends from Fantassia's Palace when I get a chance as well as playing some computer games or Nintendo's Gameboy when the kids will let me have my chance at one of our Gameboys here. *L* Both of our younger kids like to play Pokemón on our Gameboys so it's sometimes hard getting them to let me play a game or two on one! If you need some game hints/codes, try one of my kids' favorite sites - Secrets of the Sega Sages. Some of my favorite authors include: V.C. Andrews, Michael Crichton, John Grisham, Robert A. Heinlein, Stephen King, Dean Koontz, Anne Rice, Danielle Steele, Laura Van Wormer, and Phyllis A. Whitney. I enjoy listening to almost any and all kinds of music but if pressed to make a choice, it would be a toss-up/tie between country and the "oldies." *L* Some of my favorite musicians/artists include: Garth Brooks, Jeff Carson, Sophie Hawkins, Elton John, Leahy, Patty Loveless, Meatloaf, Leanne Rimes, Charlie Rich, Kenny Rogers, Rush, George Strait, and a lot of others. *grin* Two of my favorite web sites for original midi music can be found at: the Dreamsharer of Williamsholler and Bruce DeBoer's Original MIDIs. Both of their sites are well worth visiting and the music is wonderful! *s* I can get lost in cyberspace for a long time visiting Williamsholler while admiring all of the wonderful work that the Dreamsharer and his lady Judith have done at their site and listening to the music there. *s*

If this page isn't enough for you, you might like to try checking out some of my other sites/pages that I have made....such as: Cinnaminn's Corner, With Love From Me To You, Cinnaminn's Christmas Corner - 1997, Cinnaminn's Castle, Purity Test Scores....most of them do need to be updated as soon as I get a chance.

Hmmm.....*reading my page over again*....now what else should I be saying or adding onto this page? *L* Eventually, I do hope to be adding more information to this site with some of my favorite places to visit while online as soon as I get a chance. *s* But in the meantime, I hope you have enjoyed your visit to my little corner in cyberspace. And before you leave my site to go elsewhere, please be sure to sign my guestbook and let me know that you stopped in! You are welcome to read my guestbook, too! *s* Please be sure to come back here again when you have a chance. You never know what I might be doing here next. *mischievous look*







You may e-mail me at either my HotMail account or my iName account. I can also be reached on ICQ on my pager or by EmailExpress. You do not need to have ICQ to do this either. But if you would like to get ICQ for yourself, then go to their main page and follow the links there to download it to your computer. *s* ICQ99a is great to use in order to keep in touch with your friends when they're online. There's a lot of things you can do with ICQ99a!

Please don't forget to check out the banner/button links that I have included towards the bottom of this page for some sites that I think you will enjoy visiting when you have a chance. Some of the sites offer FREE downloads of programs for you to use for a trial period, too! *s* I am a registered user of FlexED, GetRight and Xara3D so I know they are great programs to use!




Above animated graphic copyrighted by Kitty's PageWorks


The "Roses In Vase" design set on this page is through the courtesy of Symphony Graphics by Teresa.



The design set was done using the wonderful art work called "Cherished Moments" by Paula Vaughn
My guestbook page has the "Love Letters" muted tile background from Symphony Graphics.
It was also created from the artwork of Paula Vaughn. Thank You, Teresa and Paula! *S*